Powerflushing
A Powerful, Thorough Central Heating Cleaning Service
Powerflushing is an effective and thorough cleaning service for your central heating system. If your central heating system suffers from any of the symptoms detailed below it might be time to think about getting a quote for a PowerFlush.
Central heating system slow to warm up

Some radiators partially or completely cold

Radiators require frequent bleeding

Water in radiators is discoloured and dirty

Radiators have perforations and leakages

The boiler overheats very easily

Regular heating pump failures
Call today for an instant Powerflush quote
0800 240 4954
Our Powerflushing service by one of our fully trained engineers will give your central heating system the professional clean it may need! Each radiator receives a complete individual, chemically enforced cleanse with the aid of the incredibly powerful Flusher and incorporated magnetic filter. At the end of the flush, the engineer can show you what the process has captured on the magnet, introduce a corrosion inhibitor chemical and will also give you on the best corrosion preventive advise.
A successful Powerflush will boost your efficiency, circulation and prolong the live of your boiler and central heating system. This is achieved by having a clean and obstruction free boiler, pump, pipework and having the central heating system water chemically treated.
You longer you leave your system untreated, the potential increases for costly bills to replace deteriorating radiators, valves, pumps and overheating boiler components.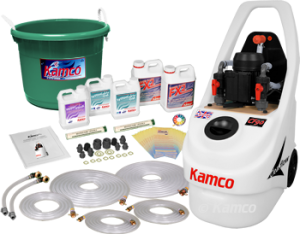 Get a quote now!
Contact us today on 0800 240 4954 for prices and further information about Powerflushing your heating system and its many benefits.